Career Opportunities
Pure Battery Technologies is a people centred organisation focused on excellence in technology. To become a global large-scale green battery material refiner using our innovative technologies we are committed to hiring the best possible people to help drive our business forward.
PBT is using clever chemistry to refine Mixed Hydroxide Precipitate (MHP)  and black mass from recycled batteries into high quality NMC (nickel, manganese and cobalt) cathode materials for Lithium-ion batteries.
PBT values innovation, collaboration and striving to be better in all that we do. We ensure our processes are clean, efficient, sustainable, and continuously improving. Our team members uphold these values and are committed to a greener future using game-changing technology.
PBT team members have the opportunity to work with and learn from some-of-the-best people in the industry. We create a fun and team-centred environment that relishes challenge, hard-work and creating the best outcome at any given time.
Current Vacancies
Please note: the location of each role is listed in the position description.
PBT is a global business with the head office in Brisbane, Australia and an existing refinery in Hagen, Germany. Some roles require international travel.
To apply for listed roles please apply based on the process outlined in the position description, including using the email address and contact details specified.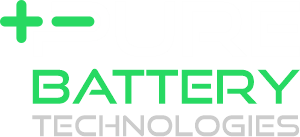 PBT is partnering across the supply chain.